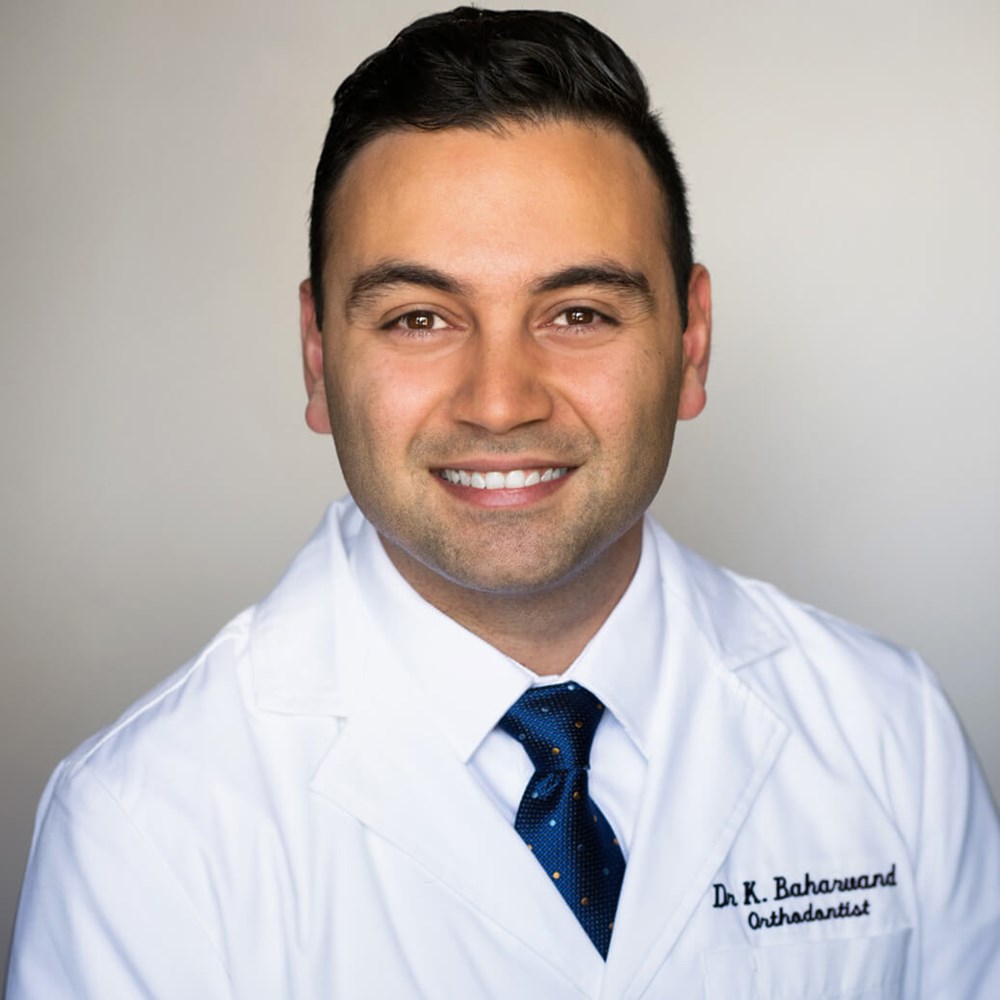 Dr. Kaveh Baharvand, also known as Dr. B, is a board-eligible orthodontist serving patients in the Dallas/Fort Worth Metroplex. He graduated from Boston University School of Dental Medicine with high honors. He practiced as a general dentist in Massachusetts before attending orthodontic specialty training and graduating at Jacksonville University. Concurrent with his orthodontic training, he mastered organizational leadership at the Davis College of Business.
Dr. Baharvand has been featured in multiple peer-reviewed journals such as "Journal of the Clinical Orthodontics," "Orthotown," "Dentaltown," and "Wave Magazine." His interview on the "Dentistry Uncensored Podcast" has been viewed in over 50 countries worldwide.
He is a member of various honor societies, such as Omicron Kappa Upsilon, Phi Kappa Phi, Omicron Delta Kappa and Beta Gamma Sigma.
Dr. Baharvand's treatment philosophy is comprised of three essential pillars: ethics, compassion and knowledge. He cares for the well-being of every patient as if they were his family.
When not in clinic, Dr. Baharvand enjoys spending every minute with his wife, Julia, and their son, Kian.