Traditional braces are one of the most efficient ways to straighten teeth and avoid oral health problems that can be set off by teeth that are out of alignment. Traditional braces can help men, women, and youth get their teeth, jaw, and lips in ideal alignment to avoid tooth decay, continuing pain, gum disease, trouble chewing, speech concerns, and more. Braces can also amend teeth that are packed in, projecting, or irregularly spaced, not to mention cross bites, overbites, underbites, and jaw trouble. Even though braces are generally connected to younger patients, braces by our dentists at North Beach Dental in Fort Worth, TX can help every patient get a healthier, more gorgeous smile.
Reviews
"I don't really enjoy going to the dentist but everyone at the office is always smiling and they get you in and out as quickly as possible"
- L.M. /
Google /
Nov 08, 2019
"Great Staff very friendly. Dr Scott is down to earth and great."
- Y.B. /
Google /
Nov 02, 2019
"Everything went great!!"
- J. /
Google /
Oct 11, 2019
"I had broken my front tooth crown and I was able to get an appointment on the same day that I called and Dr. Jane took care of it on that day. Dr. Jane and Pam did a fantastic job. I was very pleased with how it turned out. I didnt have to go around with a broken front tooth. Dr. Jane and Pam make a great team. The clerical staff was friendly and very helpful. I was very pleased with my overall experience. Good job North Beach Dental!!!"
- M.W. /
Google /
Sep 10, 2019
"I went in on 8/28 in the afternoon because I had severe swelling due to a severe tooth infection. Let me just say North Beach Dental took really good care of me, had the procedure done that same day. The staff is super friendly and I am looking forward to my follow up visit. I actually enjoy going to the Dentist now."
- H.E. /
Google /
Aug 30, 2019
Previous
Next
Orthodontic braces for youths and adults are unique based on the patient's needs and concerns. The timing of treatment will vary depending on the severity of the case, but younger patients generally takes less time and the patient will often avoid other oral problems. The orthodontic braces are little brackets that are fixed to each tooth that are then joined with wires that gradually, but constantly adjust the teeth into their correct position. Patients should return to North Beach Dental in Fort Worth, TX to have their orthodontic braces and teeth checked about once a month by our dentists at North Beach Dental until the orthodontics are ready to be detached. While wearing braces, the individual may find it more difficult to clean their teeth, but it is important to follow a good home care routine and keep the teeth strong and healthy during orthodontic treatment.
As soon as the metal braces are detached, the patient will often be given a retainer to wear that will prevent the teeth from changing back to their original position. A retainer can be attached to the non-visible side of the teeth or crafted as a mouth piece that can be taken off considering the patient's lifestyle and needs. Patients should maintain a good home oral care routine, including consistent brushing and flossing, and visiting our dentists at North Beach Dental for deep cleanings and dental exams.
Insurance companies most often pays part of the amount of orthodontic braces, but this changes based on the type of treatment and the patient's dental insurance coverage. North Beach Dental in Fort Worth, TX will communicate with the patient's insurance company to calculate the benefits and the patient's costs. North Beach Dental accepts numerous forms of payment and offers financing arrangements for our patients to make orthodontic braces affordably priced.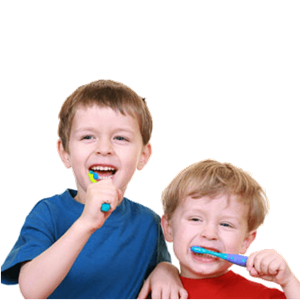 A striking, healthy smile starts with properly aligned teeth that make sure your teeth, jaw, and lips can perform at their best. No matter your age, get more information from our dentists about your straightening treatments and learn about little concerns that may grow into bigger problems, like gum disease, tooth decay, headaches, jaw pain, and more without treatment. Thanks to all the new advances and selections in metal braces, our dentists at North Beach Dental can help you get your best smile.
Related Procedures
Related Posts